Take control of your IoT ecosystems with Oasis, a comprehensive Platform-as-a-Service providing secure, end-to-end device lifecycle management. From provisioning, monitoring, and over-the-air (OTA) updates, through to decommissioning or repurposing of IoT devices, Oasis offers an all-encompassing solution tailored to the dynamic nature of IoT ecosystems. Instantly access an overview of your IoT deployment, visualizing the physical location and connectivity status of your devices.
Managing an IoT ecosystem involves more than just connecting devices to the internet; it requires a continuous cycle of maintenance, updates, and potential decommissioning or repurposing of devices. Oasis simplifies this process, enhancing our Fusion network-agnostic module to ensure secure communication between your IoT devices and the cloud. Moreover, with its bootloader capabilities, Oasis can reprogram micro-controllers, offering complete lifecycle management for your deployed and active IoT devices.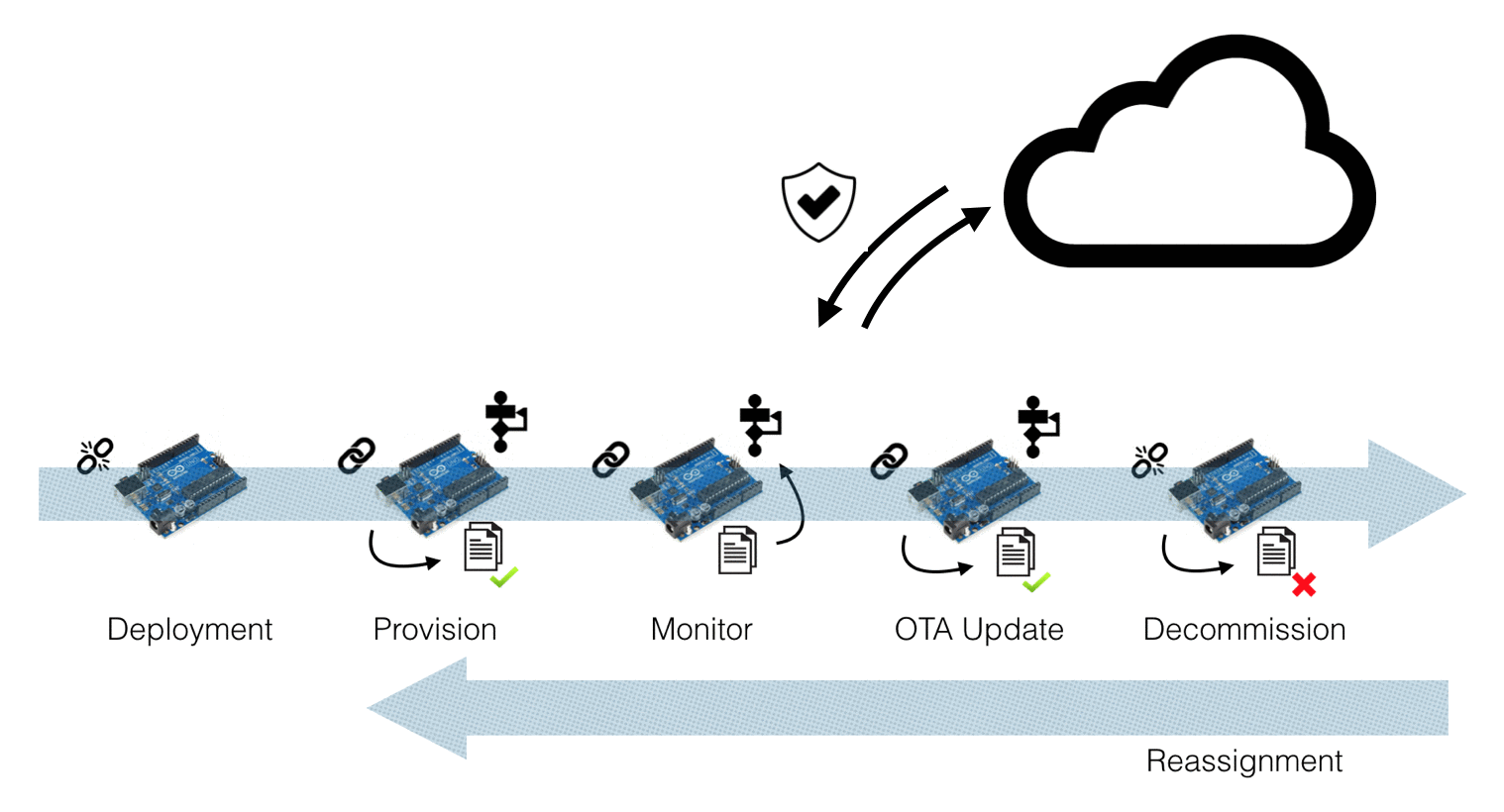 With the ever-increasing shift towards edge computing and the embedding of artificial intelligence (AI) directly into devices, lifecycle management has become even more critical and complex. These advancements are transforming IoT devices from passive data collectors into active data processors, capable of making real-time, informed decisions without reliance on constant cloud communication. Consequently, this evolution significantly escalates the importance of efficient and effective firmware updates.
Your IoT device's firmware is its beating heart, housing the software that allows it to function and adapt. With edge computing and AI becoming commonplace, the firmware now often includes advanced algorithms for data analysis and decision-making processes. These sophisticated capabilities, while incredibly powerful, necessitate a robust framework for firmware updates to ensure that these edge devices remain secure, efficient, and up-to-date.
Regular, seamless firmware updates are crucial for maintaining device functionality, improving system security, and introducing new features or capabilities. With the dynamic nature of IoT technology, an outdated device could quickly become a weak link in your IoT ecosystem, jeopardizing security and performance. Oasis offers an effective solution for managing the increasingly intricate lifecycles of AI and edge computing-enabled IoT devices. From deployment to decommissioning, Oasis provides the tools and platform necessary for managing device firmware, ensuring that your IoT ecosystem remains secure, relevant, and future-ready.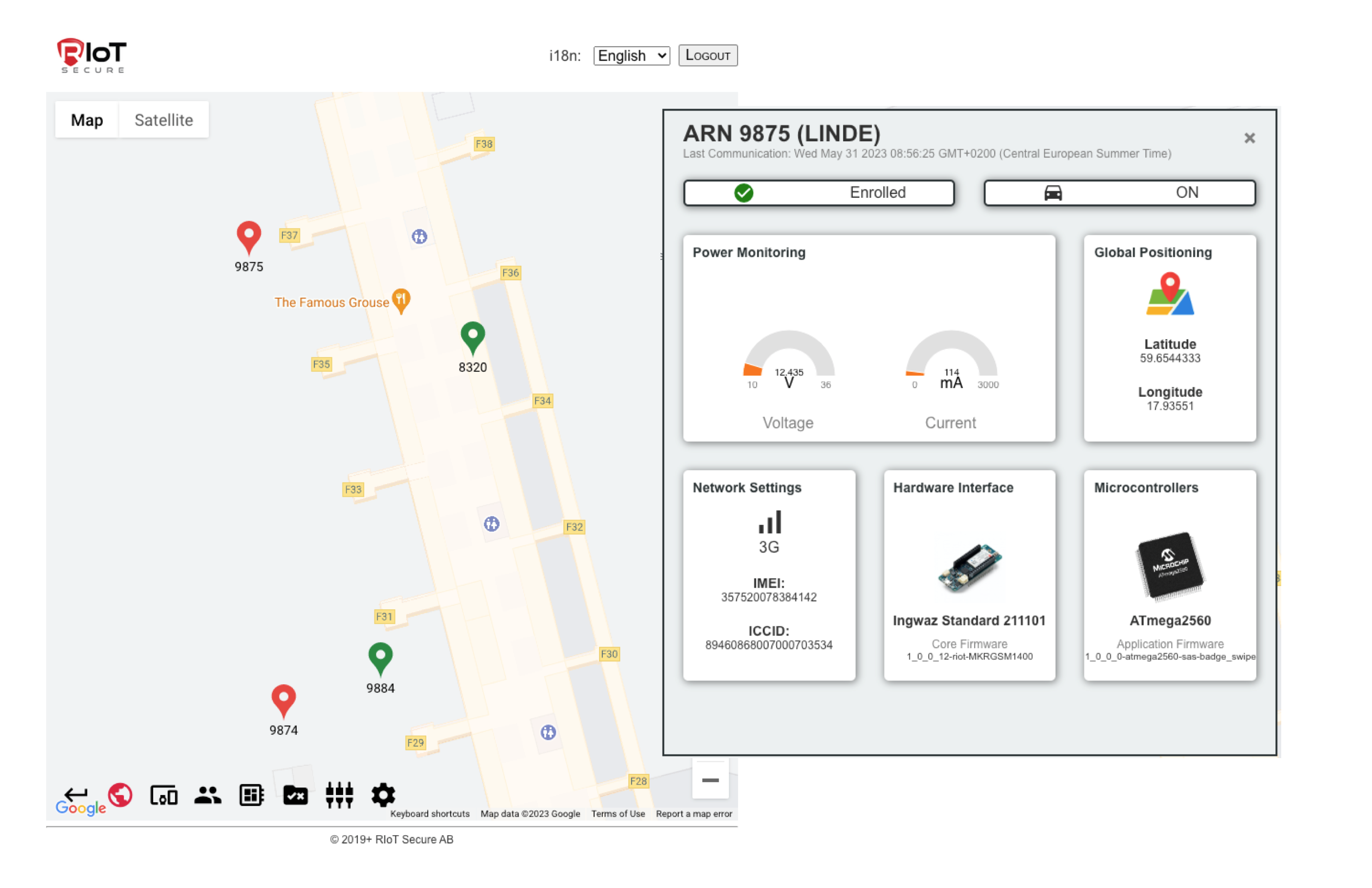 Management Console: SAS Ground Service Handling at Stockholm Arlanda Airport, Sweden.
Oasis doesn't stop at lifecycle management. It's been designed with scalability and integration at its heart. Our platform seamlessly co-exists with existing management platforms and offers extensive third-party APIs for independent vendor integration and future expansion opportunities. With Oasis, deploying your IoT solution becomes a confidence-filled journey, with the power to constantly monitor your devices and reprogram them without having to battle for physical access to perform mission-critical updates and maintenance.
Our REST API forms the core of the Oasis service, allowing the configuration and management of devices. This forms the backbone of our Management Console, a user-friendly interface where end-users can interact with devices, visualize them on a map, and most crucially, view and manage the application firmware on the microcontrollers. Acknowledging that many customers have their own external cloud services for visualization and analytics, we've designed Oasis to allow seamless integration. All functionality offered by our Management Console can be integrated into your environment, empowering you with complete control.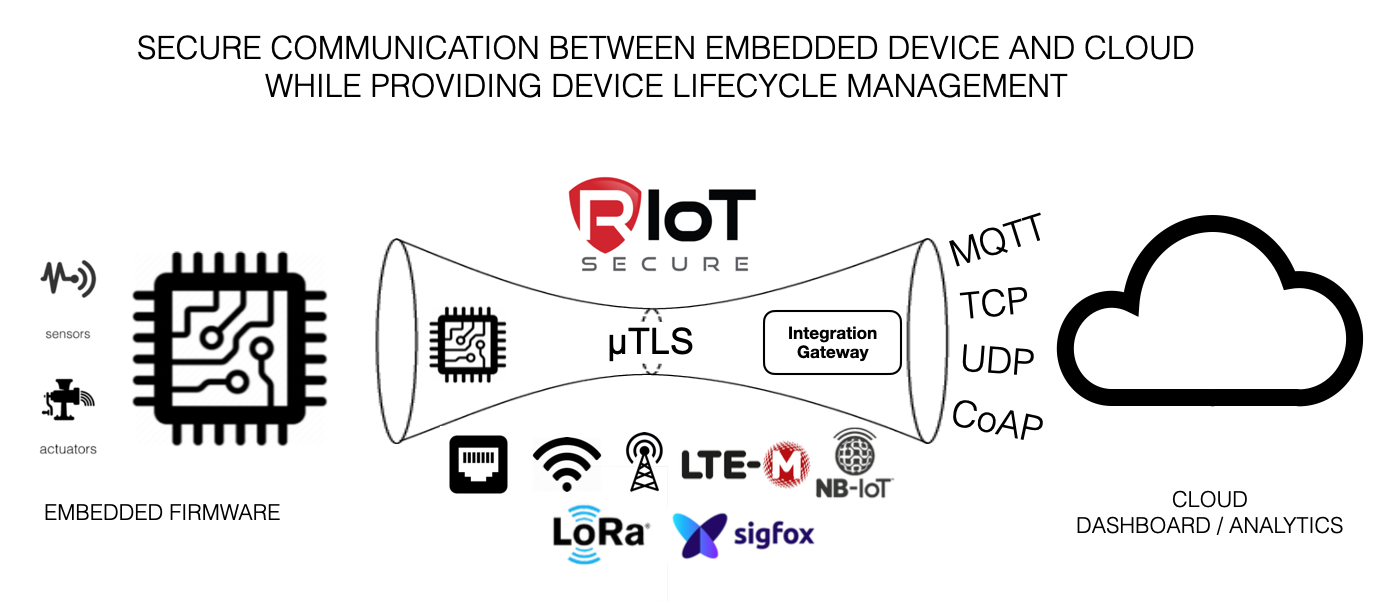 Dive into a new realm of secure, effortless, and integrated IoT device lifecycle management with Oasis. Interested in learning more about how Oasis can transform your IoT ecosystem management? Contact us today - we'd love to hear from you and explore how our solutions can meet your unique needs.