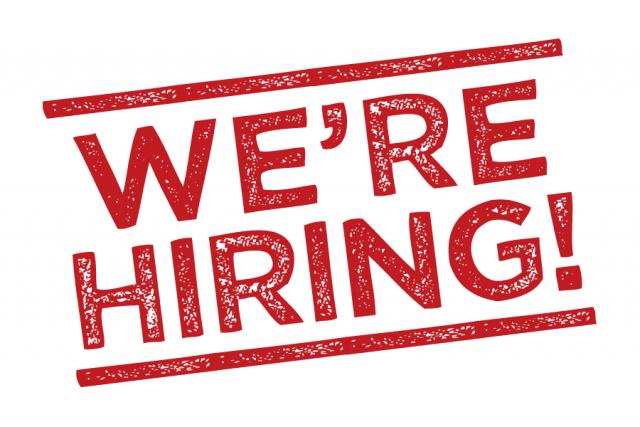 RIoT Secure is on the lookout for talented individuals with a passion for innovation and the drive to transform our cutting-edge technology into tangible, real-world applications for our clients. We're eager to expand our team with individuals who share our vision and can thrive in a fast-paced, startup environment.
---
RIoT Secure is a global company - all positions can be remote for the right candidates
---
Cloud Architect

Key Responsibilities


spearhead our cloud services/platform for IoT
work with a distributed team of engineers from all over the globe

Skills and Background


BSc or MSc in Computer Science or a related technical field
experience creating solution architectures
familiarity with RESTful services, socket services
cloud platform expert knowledge (Google, AWS, Azure)
container technologies (kubernetes, mesosphere, docker)
security, network virtualization, load balancing, storage/database
systems administration skills - prefer a command line to a GUI.
automation principles for continuous integration/development
familiarity with IoT (Internet of Things) and embedded systems a plus
---
Key Responsibilities


spearhead our developer-friendly iot management console
work with a distributed team of engineers from all over the globe

Skills and Background


BSc or MSc in Computer Science or a related technical field
experience in delivering high quality end user experience
JavaScript (AJAX), HTML5, bootstrap, JSON, XML, CSS, jQuery
experience creating interactive, real-time web applications
familiarity with RESTful services, continuous data delivery
cross-browser development experience, modern front-end framework
experience with continuous integration/development and static code analysis tools
familiarity with IoT (Internet of Things) and embedded systems a plus

Front-end Web Developer
---
Embedded IoT Engineer

Key Responsibilities


spearhead our embedded client platform
work with a distributed team of engineers from all over the globe

Skills and Background


BSc or MSc in Computer Science or a related technical field
experience with embedded systems, resource constrained micro-controllers
knowledge and experience with RTOS (FreeRTOS, mbed, et al)
experience designing and building prototypes
knowledge of:

CPU design, architecture (avr, ARM)
PCB design and manufacturing
sensor/actuator integration (SPI, I2C, TTL UART)
power design (SMPS, isolated convertors, transformers etc)

able to read and understand a component data sheet
no fear of pointers, C/C++ and writing assembly for performance
---
Individual applications only - applications via recruitment agencies will not be considered.
---
About You
You are a communicative and goal-oriented individual who thrives on challenges and is not daunted by the complex problems that come with innovative technology. Your passion for solving these complexities fuels your drive to continually push boundaries in our industry. Collaboration and knowledge sharing come naturally to you, yet you are equally adept at working independently in small, agile teams. Underpinned by your technical expertise, you are steadfastly committed to creating and delivering high-quality solutions. This dedication not only enhances our offering but also helps drive the innovative spirit that is at the core of RIoT Secure.
We are searching for experts who bring with them an academic background at the university level, the ability to adapt to a fast-paced environment and flourish within a startup culture. Fluency in English, both verbal and written, is a must, as it facilitates effective communication within our globally-dispersed team.
How to Apply
At RIoT Secure, we pride ourselves on being an equal opportunity employer and foster a culture of diversity. To apply for an open position, please email your updated resume and a cover letter to jobs@riotsecure.se. Your cover letter should clearly outline the position you are applying for and how your skills and experiences meet the position's qualifications. Applications submitted without a cover letter will not be considered. We are eager to hear why you want to work with RIoT Secure - tell us in your own words.